Fundraising is a powerful and personal way for you to bring blessing and justice to the poor. Thank you! Your generosity will help fill our world with inspiring stories of hope.
To get started, choose from one of the following fundraising activities and set-up your personalised fundraising page. If you don't want to choose from one of the listed activities, fill out an
Application Form
and send it on to our helpful fundraising team at
[email protected]
.
We'll do our best to get in touch with you within five business days!
Birthday
Celebrate your birthday differently this year by inviting your friends to donate to a Baptist World Aid appeal instead of buying a present!
Wedding
Already have all you need? Invite your friends to celebrate your love for each other by demonstrating loving generosity for people living in poverty.
Fun Run*
Organise a Fun Run. Invite your friends and family to take part in the event and fundraise alongside you to end poverty!

*If taking part in a fun run, please make sure your event has less than 500 participants!
Host Your Own Event
Choose to host a breakfast, lunch or dinner, car wash, a bake sale, trivia night, a Clothes Swap event, a sausage sizzle or movie night!
Still can't find what you're looking for?
Fundraising Tools
What You Need to Start Fundraising
The team at Baptist World Aid are here to help make your fundraiser a success. Click the button below to find some handy resources, donation receipt forms, and information on our fundraising guidelines to help make your experience fun, easy, and rewarding!
LEARN MORE
Fundraise for a cause
What Are You Passionate About?
Choose from the following groups for your fundraiser to support!
Disaster-affected communities
Invite your friends to help Baptist World Aid respond to future disasters as soon as they strike with emergency water, shelter, food, and medical supplies for families in desperate need.
Vulnerable children
Invite your friends to help protect children at risk of being trafficked, exploited, or married… by helping their families can keep them safe, healthy, and in school.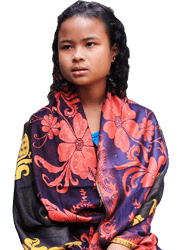 Those who need it most
Invite your friends to give to the projects with the most urgent and immediate needs… you can be sure that their generous support will be direct to where it's needed most!
Exploited garment workers
Support baptist World Aid's work and let fashion companies know that you, your friends, and your family will not stand for worker exploitation, forced labour and child labour.
Still can't decide?
If you're not sure which cause to support, check our FAQ page for more information!
CONTACT US
Can't Find What You're Looking For?
Please contact our friendly fundraising team at Baptist World Aid Australia by contacting us. We're here to help you!
CONTACT US